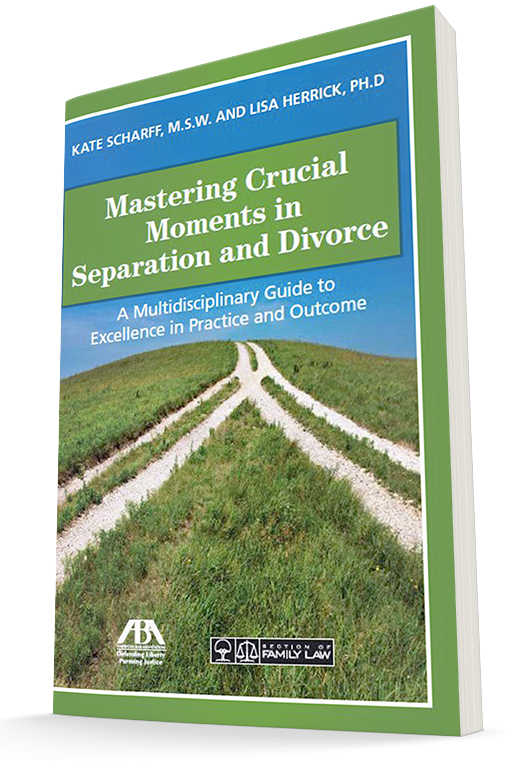 Mastering Crucial Moments in Separation and Divorce
"What makes a great divorce professional great?" This clear, accessible how-to guide answers that question through a rich blend of theory, true-to-life vignettes, and practical techniques. The authors start with the notion that divorce is best viewed not as a failure, but as a developmental crisis in the life of a couple. Scharff and Herrick then explore our roles as helping professionals, and provide a clear roadmap for supporting clients in reaching durable agreements under conditions of stress. Whether you're a seasoned veteran or new to the field,whether you're an attorney, mental health professional, financial expert or allied professional, you'll find fresh perspectives on familiar concepts, surprising new ideas, group and individual "exercises" for ongoing learning, and a trove of tools to add to your professional toolbox.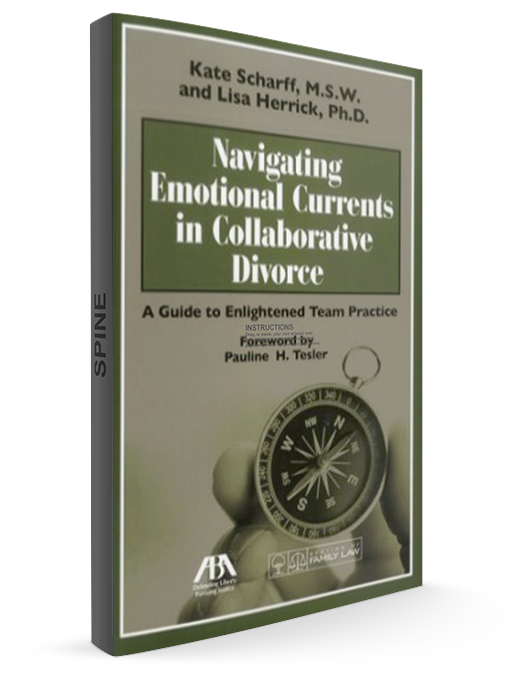 Navigating Emotional Currents in Collaborative Divorce
Written by two mental health professionals with extensive experience in Collaborative Practice, this accessible, practical, common-sense guide to the psychological aspects of our work is an invaluable resource for professionals of all disciplines who want to ensure the best outcomes for their Collaborative clients – even in the toughest cases!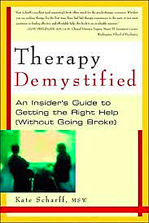 Therapy Demystified An Insider's Guide to Getting the Right Help (Without Going Broke)
Therapy practiced well by the right professional is an effective way to sort out a wide range of troubles, but how do you know if it's right for you? In Therapy Demystified, Kate Scharff, an experienced clinical social worker and psychotherapist, decodes and destigmatizes psychotherapy for everyone who's ever considered it, proving that good, affordable help is available to those who want it.